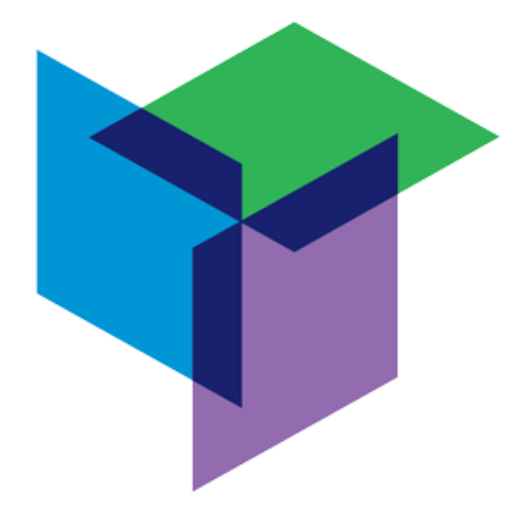 1.1. The following terms and conditions apply to the entire Locate Developments Limited website (https://www.locatedevelopments.com).
1.2. Locate Developments Limited owns the copyright and all other rights in all material on this website.
1.3. You may print and download extracts from this site on the following conditions:
1.3.1. the documents and related graphics on this site are for personal use or for use within an individual firm or organisation; any copies of these pages that you save to disk or to any other storage medium may (subject to the exception referred to at 1.3.4 below) only be used for subsequent personal viewing purposes or for viewing within the firm or organisation by which they were saved or stored;
1.3.2. any extracts which are printed may only be used for personal viewing - or for viewing within the firm or organisation by which they were printed (subject only to the exception referred to at 1.3.4 below);
1.3.3 neither pages saved to disk or stored in any way, nor extracts printed, may (subject to the exception referred to at 1.3.4 below) be distributed to third parties or sold or otherwise circulated for profit;
1.3.4. the only permitted exception to the general rules stated in clauses 1.3.1 to 1.3.3 above is where extracts (of no more than a few relevant provisions) are copied to individual third parties incidental to advice or other activities;
1.4. No documents or related graphics on this site are to be modified in any way.
1.5. Graphics on this site are not to be used separately from the accompanying text.
1.6. You must not reproduce or store any part of this site in any other website or include it in any public or private electronic retrieval system or service, without our prior written permission.
1.7. You must not use data from this site to provide a data feed to any comparison table or any website.
1.8. Any rights not expressly granted in these terms are reserved.
Thank you for visiting Locate Developments Limited's website. By using this website, you agree to abide by the following terms and conditions. If you do not accept these conditions, do not use this website.
Locate Developments Limited respects the privacy of visitors to this website. This policy describes how and when we gather information from visitors to our website.
Aggregate Data
The Locate Developments Limited website does not automatically capture or store personal information, other than logging your IP address and session information such as how long your visit lasted and the type of browser used. This is recognised by the web server and is only used for system administration and to provide statistics, which we use to evaluate how the site is used.
We use cookies to make sure your session on this website is secure. We also use embedded pixels - with cookies, these help us to track how many people are using our site. These collect data about the paths that users take when navigating our website. We use this information to evaluate site content, navigability and composition, as well as page response rates. With both cookies and embedded pixel technology, the information we collect is anonymous and does not contain your name, address, telephone number, or email address. We cannot personally identify you.
Personally Identifiable Information
If you voluntarily submit information to our website, for example, in a request for general information or through the submission of a property requirements form, we may record and use any personally identifiable information, such as your name, phone number and e-mail address, for reasonable business purposes including, but not limited to, fulfilling your request. We will not use your personally identifiable information for any other purpose without your permission.
We may use internal service providers to operate our website and employ other persons to perform work on our behalf, such as sending postal mail and e-mail. These persons may have access to the personally identifiable information you submit through the website, but only for the purpose of performing their duties. These persons may not use your personally identifiable information for any other purpose.
We will not provide any personally identifiable information to any other persons, except if we are required to make disclosures to the government or private parties in connection with a lawsuit, legal investigation or similar proceeding. We can (and you authorise us to) disclose any such information in those circumstances.
Linking and Framing
We do not permit others to link to or frame this website or any portion thereof.
Please note that this Privacy Policy and User Agreement apply only to this website and not to other websites that may be accessible from this website via hyperlink. We are responsible only for the content of our own website. We encourage you to review the privacy policies and user agreements of all other websites that you visit.
International Use
Due to the global nature of the Internet, this website may be accessed by users in countries other than the United Kingdom. We make no warranties that materials on this website are appropriate or available for use in such locations. If it is illegal or prohibited in your country of origin to access or use this website, then you should not do so. Those who choose to access this site outside the United Kingdom do so on their own initiative and are responsible for compliance with all local laws and regulations.
Limitations of Liability
We are not responsible for any damages or injury, including but not limited to special or consequential damages, that result from your use of (or inability to use) this website, including any damages or injury caused by any failure of performance, error, omission, interruption, defect, delay in operation, computer virus, line failure, or other computer malfunction. You acknowledge that we provide the contents of this website on an "as is" basis with no warranties of any kind. Your use of this website and use or reliance upon any of the materials on it is solely at your own risk.
Governing Law
You agree that your use of this website, this Privacy Policy and User Agreement and any disputes relating to any of them shall be governed in all respects by the laws of the United Kingdom.
Contact Us
Please contact us at enquiries@locatedevelopments.com if you have any questions about our website, Privacy Policy, User Agreement or Copyright Notice.